Our vision is to assist all males in becoming the best version of themselves.
MASC exists to help males successfully navigate barriers preventing them from becoming fully functioning individuals and offer them a safe space where they can receive services designed to positively impact their lives and help them overcome obstacles to their personal growth and development.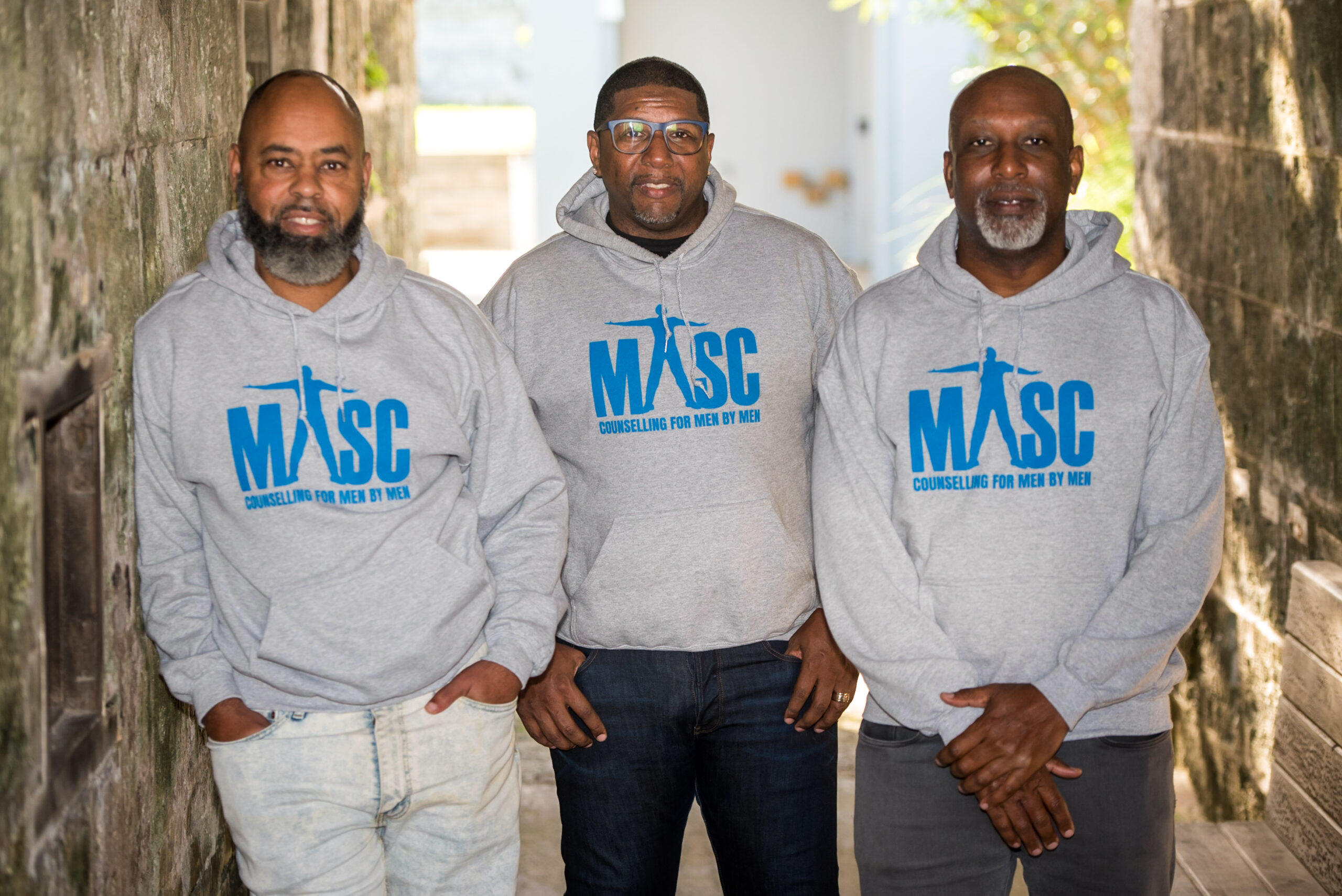 Our team consists of three male therapists which is a rarity in this field, given that counselling is a female dominated profession in Bermuda. Not only will clients receive the highest level of emotional and mental health therapy, they will receive guidance and support from highly qualified male professionals who can serve as models for appropriate attitudes and behaviours.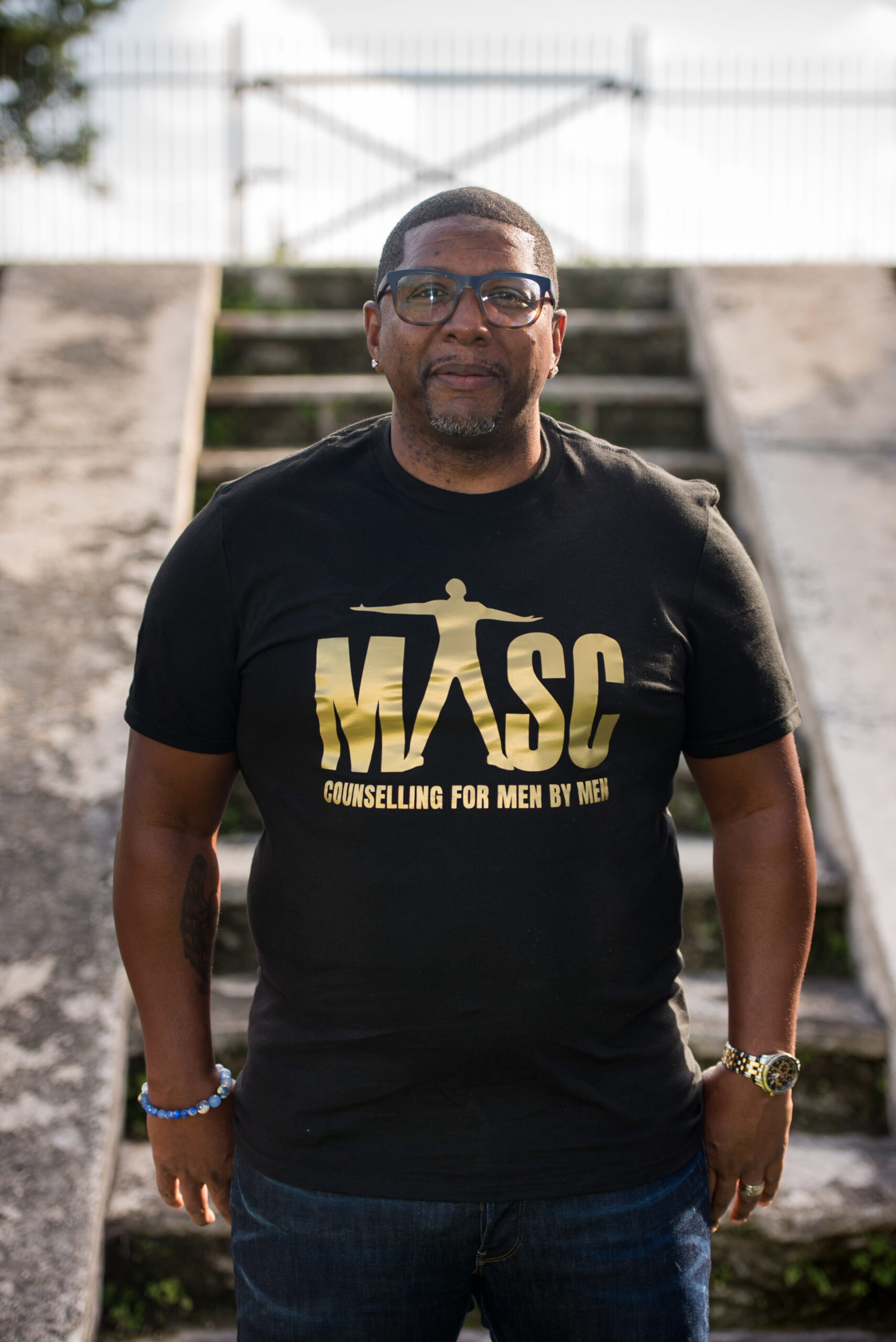 Fitzgerald Williams "Fitz"
Founder/Therapist
I'm Fitzgerald Williams, I am a son, a brother, a husband, and a father. I was raised in 'back of town', played football for Dandy Town and Young Men's Social Club.
Like all men, even those that won't readily admit it, I have problems too. I have needed counselling during some really difficult periods in my life, most notably after the death of my best friend. I am evidence that counselling for guys can work, but I also know that if not done right, it can be uncomfortable, frustrating, and ineffective for men. I offer a non-traditional counselling approach, in a trusting, non-threatening environment that prioritizes the unique needs of a man.
I have been counselling, mentoring, and working with guys exclusively since 2007. I employ a person-centered approach highlighting thought processes and increasing awareness to patterns of thinking to improve behavioral outcomes. I don't profess to have all of the answers and there isn't any magic pill, but I can provide you a safe non-judgmental space and help guide you along a road less travelled by men where we can seek resolution to your problems together.
Master of Education in Guidance and Counselling – University of Maryland Eastern Shore
B.A., Sociology – University of Maryland Eastern Shore
B.A., Social Work – Salisbury University 
Albert Ellis Institute – Advanced Certification in Rational-Emotive Behavioral Therapy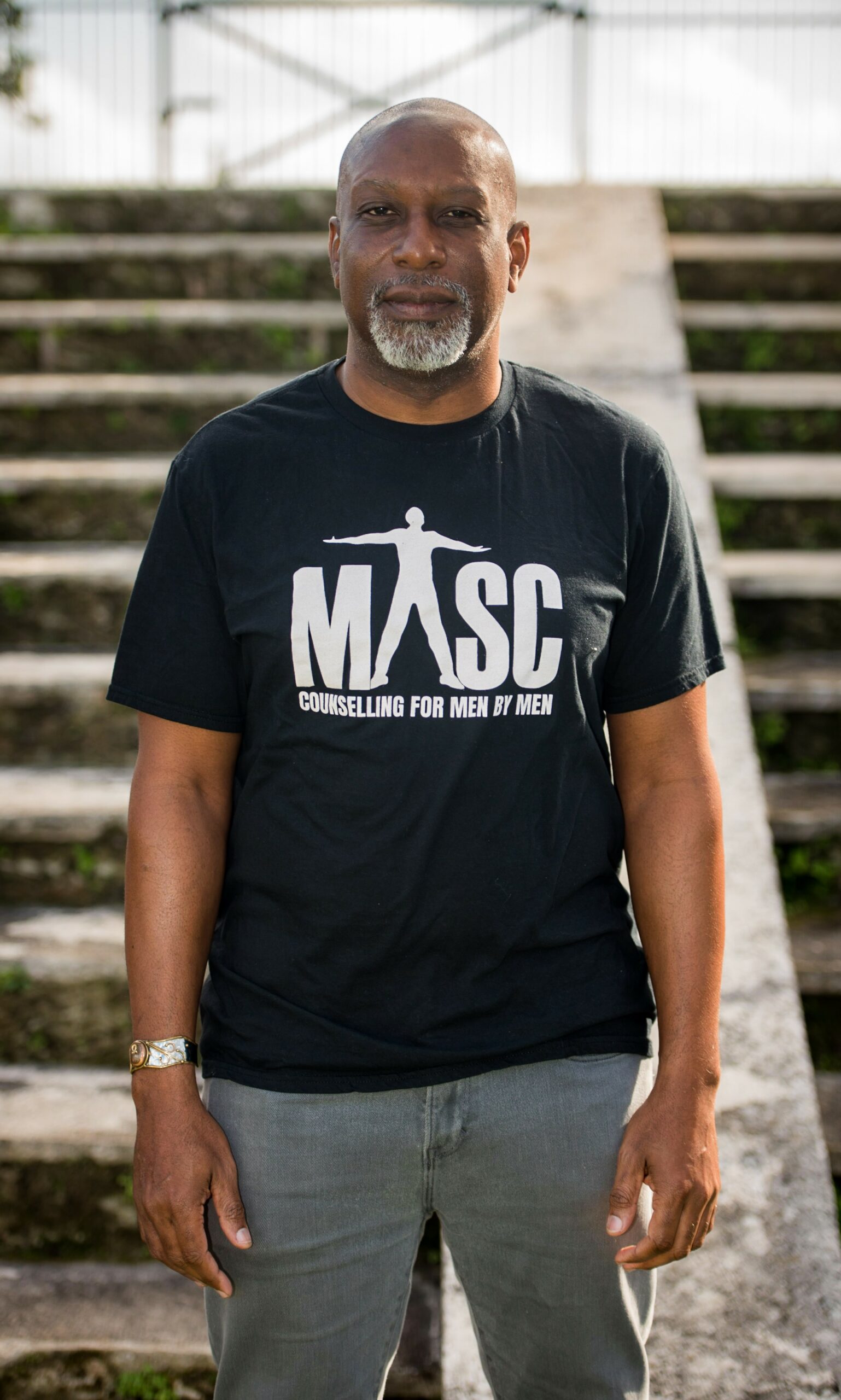 Tyrone O. McHardy
Founder/Therapist
Greetings, I am Tyrone. However, during my formative years, I was known as Owen. I prefer Tyrone because it not only served as a kind of rite of passage for me, but it also helped preserve the connection between me and my late father, who passed away when I was a teenager.
Now that the son is also a father himself, I have gained an appreciation for the developmental stages of the human lifespan and how we as males navigate it. This is why I am committed to offering effective therapeutic services to this demographic.
I am cognizant that there is a great deal of reticence amongst men receiving therapeutic services. In fact, I can personally attest to such. However, I am also aware that, once we as men decide to gain healing – which we naturally deserve – it will undoubtedly be the best gift that we can give to ourselves.
Finally, I have been counselling and providing mental health therapy since 2009. And I am now immensely proud to be doing so as a founding member of MASC.
​
M.Sc. Clinical Criminology – University of Leicester
B.Sc. Early Childhood Education – Morris Brown College
Global Career Development Facilitator – Center for Credentialing & Education, Inc.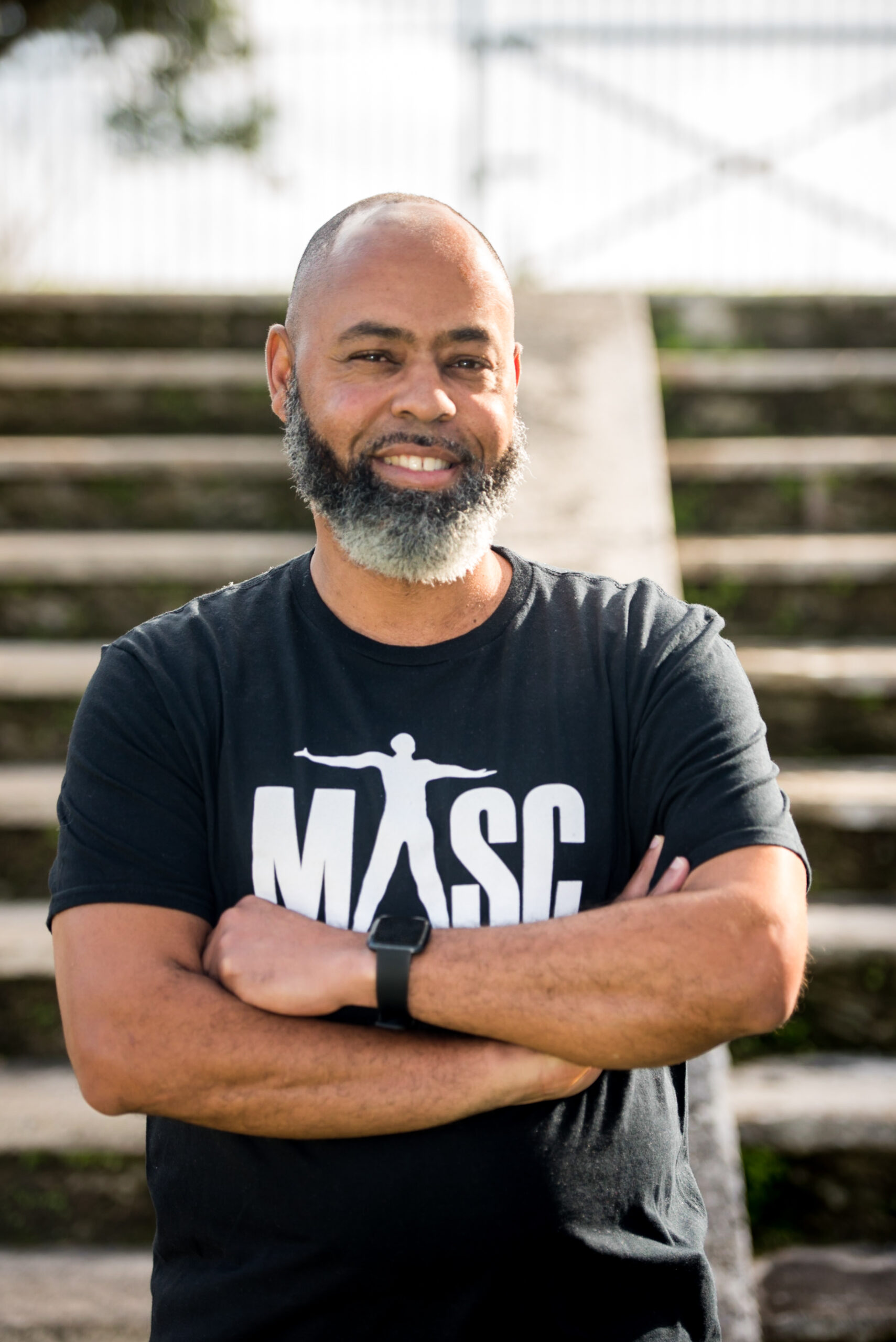 Dr. Ernest Peets Jr
Founder/Therapist
Dr. Peets is a Certified Family Therapist, and an International Certified Alcohol and Drug Counsellor. Dr. Peets is the founder of The Counselling Center, a member of the Centre on Philanthropy.
A native Bermudian, Dr. Peets attended undergraduate school at Howard University in Washington D.C. receiving a B.A. in Business in 1993. He received a Master's in Divinity from Nazarene Theological Seminary in 1999, and received his doctorate in May 2008 in Marriage & Family Therapy from Gordon-Conwell Theological Seminary. Dr. Peets is also the Pastor of New Life Church of the Nazarene, a post he assumed in 1999.
Dr. Peets is an experienced counsellor who is able to blend biblical and psychological principles that bring insight and healing. He is an experienced small group's leader, and is a trained counsellor in the Genesis Process, Prepare-Enrich program by Life Innovations, and is certified in Therapeutic Crisis Intervention.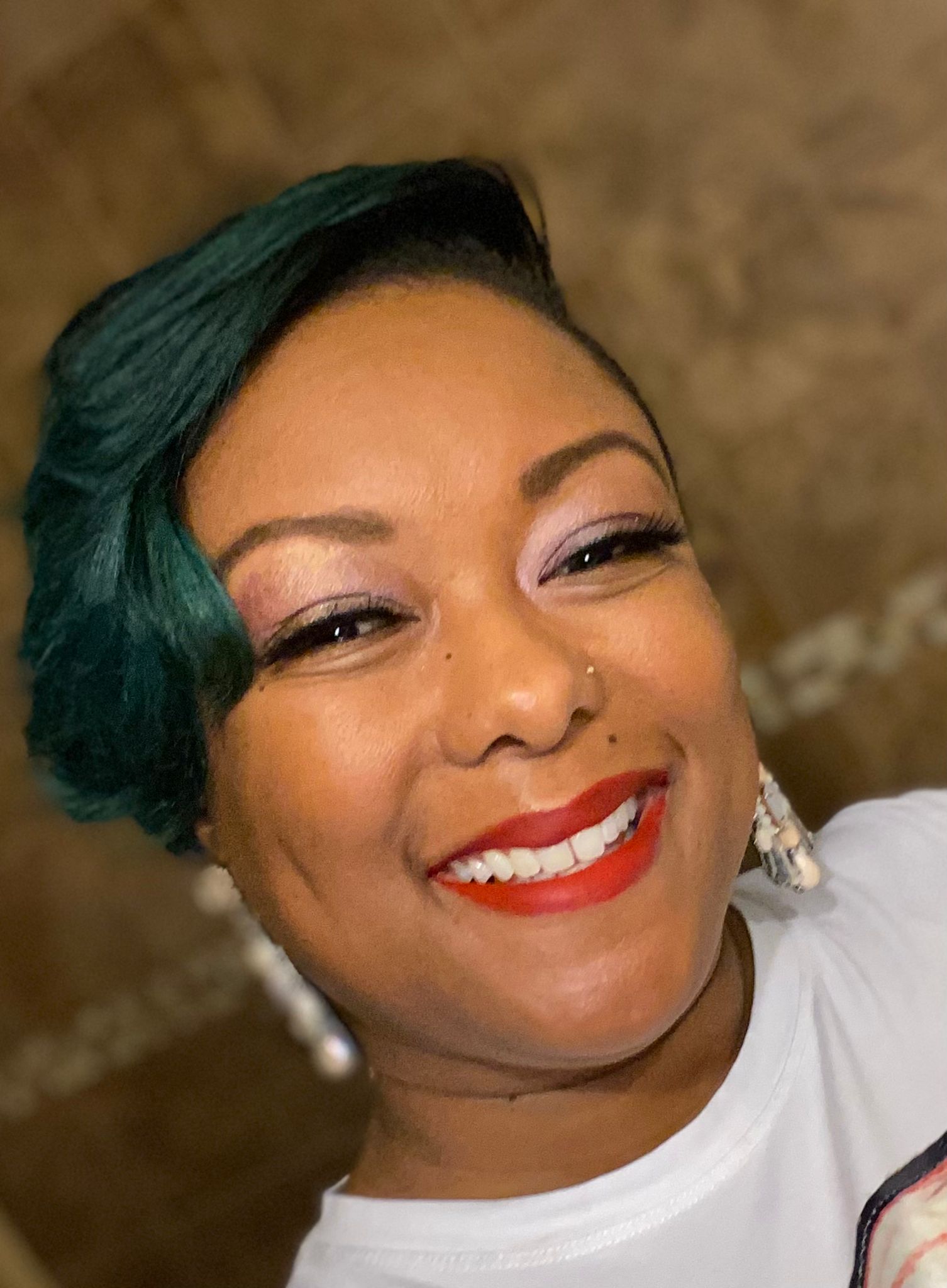 Carmilea Lowe
Director of Office Operations
My name is Carmilea Lowe, affectionately known by many as Mia. I am a veteran in administration with an early introduction in 1997. My experience expands from front-line customer care to overseeing office operations. I've had the pleasure of being at the helm of company expansion and team development, often planning and supervising the execution of various projects. In addition, through continuing academia at Maryville University, I keep current with industry-related information and company development strategies. I believe a successful business depends on 3Ps – People, Process, and Product. My love for both people and business enables me to work closely with team members and clients alike to assure progress in the procurement of MASCs success. It's an honor to work alongside the MASC Men in pioneering this unique approach to therapeutic intervention.
"A dream envisioned is just the start of a dream actualized." Carmilea R. Lowe
Contact MASC TODAY
Ask a question or book an appointment below.
For emergencies call 239-1111 or visit your nearest hospital
ADDRESS
J.F. Burrows Building
2nd floor
87 Front Street
- via Chancery Lane
Hamilton HM11
Bermuda